Heritage Regimes and the State
|
,
,
Layers of Preservation Regimes and State Politics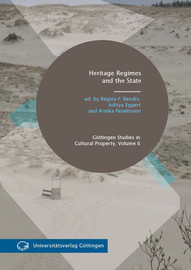 Unity Makes… Intangible Heritage: Italy and Network Nomination
p. 121-140
Note de l'éditeur
Translated from the original Italian by Angelina Zontine and Chiara Masini.
Texte intégral
1This article seeks to outline the process that began in Italy in 2011 to submit a network nomination that would include four cities in the Representative List of the Intangible Cultural Heritage of Humanity on the basis of their shared tradition of feasts with large "festive machines." Before analyzing this process of constructing a sort of "shared heritage" among multiple cities, I would like to introduce the analytical work I have carried out in relation to one of these feasts.
5These complex procedures thus produced changes and activities that are intrinsically connected to UNESCO and the new opportunity this international agency offers to local sites in an era when local cultures may be experiencing a powerful pressure from the larger society to homogenize.
7As a result, whereas in previous years I was engaged in investigating the dynamics surrounding UNESCO discourse and the local effects they produced in my field sites, during the last nomination I found myself playing a direct role in that the Nolan town hall commissioned me as a scholar of the Gigli feast to work on cataloguing the event as required by the Italian UNESCO commission. Although UNESCO does not specify what shape the inventory must take, Italy has implemented the UNESCO directives by implicitly requiring anthropologist involvement in the work of cataloguing intangible heritage. This is also due to the fact that anthropological functionaries conceived of and manage inventorying forms at the ministerial level and thus their specific professional expertise continues to be required for cataloguing activities.
9From this premise, I seek to highlight the way that, by crossing multiple analytical levels, my study was enriched by a close-grained ethnographic perspective on the internal and external patrimonialization processes of a specific city; this allowed me to consider the enlargement of the idea of a "heritage" form that we could say is "shared" among multiple, apparently similar, localities, outlining the opportunities and limits posed by the process of granting institutional visibility to the tradition on the crest of the opportunity offered by UNESCO.
10I will thus outline the efforts of an Italian committee that has coordinated a twin-city network among multiple municipalities in order to construct a network nomination bringing together feasts characterized by large, shoulder-carried "machines." The category of "festive structures carried on shoulders" is interesting because it is internally diverse and yet provided the nucleus around which the homogenizing idea of an Italian network nomination was formed.
14The common elements defined as shared among the four cities with shoulder-carried machines were quite diverse and generic: identity, the use of shoulders, physical effort, the carriers' corporate groups, emotions, the sense of belonging, historical markers, community memory, artisanal skills, et cetera. These elements are present in countless religious ceremonies in Italy. At the beginning, indeed, network administrators and promoters – that is to say, not only the festival practitioners themselves, but also and especially administrators or other local political actors – used their rhetoric and public discourse to express the idea that the recognition of this network nomination on the part of UNESCO would have represented a step forward, underlining the importance of local community and dialogue among different communities as a currency for the future. In this sense, the feast was used as a bridge for the transmission of culture, a common denominator and a wider framework for local identity. This is in contrast to the representation of the Gigli feast in its nominations as a Masterpiece of the Oral and Intangible Heritage of Humanity, which stresses the unique and irreproducible element of a feast risking extinction.
17Let us thus look more closely at the four connected feasts, underlining their common features in view of the network nomination defined under the general category of "large festival structures carried on shoulders." The Macchina di Santa Rosa of Viterbo, the Varia of Palmi, the Candelieri of Sassari, and the Gigli of Nola were selected from among many similar "ceremonial machines" in Italy. The coordination group proposed this project to the individual municipalities or local committees involved, which agreed to finance it in the hopes of "bringing together Italian situations that are geographically distant but close in terms of the values they represent: collective participation, sharing and openness to dialogue."
18This network, conceived as a "bottom-up" nomination project according to UNESCO logics, generated a series of institutional and community-level patrimonialization processes that are quite interesting from an anthropological standpoint. I therefore examine in more detail the development of the individual cataloguing activities in the four cities involved in the network. These details show how the cataloguing process was quite detached from the network coordination. It also reveals how conflictual elements within the institutions or between the heritage communities and local institutions emerged.
20In terms of participating in the inventorying, the involvement of the various communities (the city in its official role, and the Sodalizio dei Facchini di Santa Rosa, the porters' society) was quite limited; the involvement of the media, which often reported on the inventorying work on the pages of local newspapers, was more significant. This imbalance led to a lack of control and sharing, and produced very little in terms of feedback and repayment of the work on institutional and administrative levels (for example, the city did not initially provide employment contracts for the cataloguers). In addition to the municipality, the heritage subjects (heritage communities) in Viterbo included the Sodalizio dei Facchini di S. Rosa and the two mini-porter and mini-machine committees (one from the historic center and the other from the Pilastro neighborhood). These entities predate the UNESCO nomination and had little knowledge of the nomination project, the inventorying work or relations with other entities in the network. The committees and the porters' society did not oversee the inventorying work, which reveals the specific arrangement of these local heritage communities in relation to local institutions.
24Relations between the cataloguer and the local institutions and community were extremely positive, thanks to my extensive understanding of the territory gained over the years. This allowed me to reach agreement with the "heritage community" itself – by which I mean the feast practitioners rather than local institutional representatives – about the content of the forms and the elements of the community to be valorized. The network coordinating committee did not affect the inventorying work except at the purely bureaucratic level; however, the procedure was funded entirely by the municipality. Due in part to the extensive media coverage that the previous nomination attempts had received in the area, the numerous associations connected to the feast in the Nola case were very collaborative and present in the initiatives connected to the nomination project. However, they did not participate significantly in the network's attempts to organize events outside the city. This suggests that some participants did not display any strong "sense of belonging" in the network, which was the main aim of the project.
In fact, the municipality of Nola has submitted the logo and slogan "city of Nola – the Gigli feast" with the office of patents and trademarks of the Ministry of Productive Activities in order to hold an exclusive right to it and prohibit unauthorized third parties to use it or similar symbols. According to a note from the municipality, "the act of safeguarding the trademark was carried out, on one hand, as an investment, seeing as the costs required for registering the trademark will be widely reimbursed through a careful exploitation of the exclusive rights granted; on the other hand, it represents a preventive protection from any unfair competition by others." The mayor, Felice Napolitano, who is also president of the Gigli Feast Agency, declared that "with this action, we have ensured the protection of our feast, which over time will become ever more a symbol and trademark of quality recognized and appreciated throughout the world." (Fantastic Team 2006)
29In contrast to the original intentions of the network coordinators, however, these events received only sporadic and irregular participation by the entirety of the various "heritage communities:" Mainly the carriers of the heritage, but also to some extent, civil society, experts, the intangible heritage commission, et cetera. The following is an extract from one of the many articles published in local Nolan newspapers about the network nomination project; though the project was still in an initial phase, the atmosphere surrounding its realization is already clear:
UNESCO puts its seal on the Gigli
[…] Unity makes strength, it is known, and the locally rooted and recognized traditions of the individual events suddenly come together, erasing the geographic distance separating the cities. Not even the competition with the Palio of Siena and the Mediterranean Diet, potential adversaries in the race for recognition, is able to frighten the network – on the contrary, it only raises the stakes. (Napolitano 2010)
30Here we see the idea of a union among different cities that is also fueled by "competition with" the other cities running in the race for intangible heritage nomination in Italy, thus exacerbating some conflictual elements among the groups of local actors involved. However, this competition broke out even during the course of the individual feasts in 2010, parts of which I observed firsthand. An exemplary illustration is the case of the Nolan cullatori, the Gigli carriers, during their visit to Viterbo to see the facchini feast of Santa Rosa. The Nolan carriers displayed a great deal of antagonism toward the porters of that solitary votive machine that, in their opinion, was not in any way comparable to their eight Gigli. Various informal discussions conducted during this visit to Viterbo reminded me of similar issues I had read about in the newspapers the year before about the Ceraioli of Gubbio who, for various reasons, actually ended up withdrawing from the network and presenting their own separate nomination.
31An episode that occurred in Nola on April 1, 2011 is also emblematic. One of the most widely read of local Nolan newspapers literally "invented" a replica of a letter from the Cultural Heritage Ministry publicly announcing that the Gigli had won out over the other nominations. The letter, intended by the editors as an April Fool's Joke, succeeded magnificently; it produced an uproar among institutional actors, who feared the project would collapse due to this false piece of news, as if it might have drawn the suspicion of the hypothetical local "overseers" governing the UNESCO nomination process. The administration responded to this joke through a back-and-forth with the newspaper, which took the opportunity to attack the political work of the office that was carrying the nomination forward. There was already an idea that UNESCO was "checking" on the localities presenting the nomination due to the constant presence in recent years of a Mexican UNESCO representative sent by the network coordinators. This representative was invited to watch the network feasts in their respective cities and, in view of his presence, the communities were urged to put on a "healthy" and "positive" edition of the ritual, almost as if to suggest that each heritage form was faultless, tidy, conducted in accordance with local rules, and perfectly managed. A local article published online in connection with the edition of the Gigli feast reads:
[…] the illustrious Mexican World Heritage representative present in Nola during the feast days warns us of the importance of an honest and essential collaboration and dialogue among the political institutions and all the other local entities, with no one excluded. The danger is the inevitable manipulation of a process that, if it were to risk the distortion of its authentic nature through the construction of an empty touristic display, would lose sight of its own aim: "The construction of a lasting peace through the sharing of unifying values," according to the canons laid out by UNESCO. (Autiero 2010)
32Even before the emergence of the UNESCO project, the network counted on an idea of shared values and dialogue among the different localities; from 2010 onwards, in the wake of UNESCO discourses, the network claimed to enjoy an intense and lasting relationship among the various "communities." However, my ethnographic observation revealed that this relationship was not as linear as it was represented to be in local newspapers and in the public speeches organized to illustrate the work of the coordinating network, work that pursued aims different from those established through the rhetoric surrounding the nomination.
33Intangible heritage thus becomes a construct with a broader scope than local identity. The network nomination project presented itself as a "bottom-up" process arising from the "communities" and, in some cases, even tried to improve the community's level of "literacy" in the UNESCO values of dialogue and multiculturalism. It failed to take into account, however, the competitive and conflictual energy, both internally and externally oriented, that is a primary characteristic of the local contexts involved and which often represents the animating essence of intangible heritage forms that are as contradictory, dynamic and complex as the cultures they represent. In addition, it is possible that an attempt to demonstrate at all costs that internal conflict (which is not always as destructive as it is represented to be) has been ironed out, might actually serve to reduce the intensity of the very sense of belonging and pride in culture and values that renders intangible heritage so unique.
34According to the nomination agents' calculated interpretation of UNESCO rhetoric, the element of conflict was opposed on the grounds that it would obstruct dialogue among diverse cultures; however, in the case I observed, it was clear that conflict could be exacerbated by the very processes of patrimonialization carried out according to UNESCO logics. The numerous human-powered machine feasts excluded from the network (the Sicilian ones, for instance), or the abovementioned case of the Ceri of Gubbio and other feasts that were not able or willing to enter the network (such as the Misteri of Campobasso or the Carro of Ponticelli) are all examples of how UNESCO theory and local practice often follow tracks that are seemingly parallel but not entirely the same.
35However, if we focus on the translation of the UNESCO regime at the state level in Italy, my analysis suggests that the adaptation of this logic involved a great deal of "simulated" grass-roots interest in the network nomination; indeed, the actors promoting it are institutionalizing a practice of patrimonialization that owes more to the logics of Italian administrative and academic spheres than it does to the logics of UNESCO heritage.
37In view of the data I analyzed, I tried to present some concluding remarks on the distortion of the reading of Italian UNESCO Convention and its consequences.
38Conflict in the sphere of intangible heritage is inevitably endogenous and necessary, as long-term ethnographic fieldwork in local Italian contexts thoroughly demonstrates; nonetheless, there is often a tendency in public discourses and representations of the processes of constructing nomination dossiers to eliminate conflict in order to conform to what might be defined as the "spirit of the convention." In doing so, however, we may risk thoroughly distorting the local meaning and vitality of the heritage forms to be valorized, according to a centralist and coercively harmonious approach dictated by the effort to achieve the aspired-to international recognition.
39An article recently published in Nolan newspapers shows even more clearly how the logic of international or national "heritage" recognition is considered to be an essential value for the local context, the clear outgrowth of a specifically Italian tendency to strategically use local territories and their traditions at the level of local and supra-local politics.
With Minister Brambilla, the Gigli Feast Becomes "Italian Heritage"
"For an expression of the ability to promote tourism and national image as well as valorize local history and culture through a perspective suited to contemporary times."
In the words of Minister of Tourism Michela Vittoria Brambilla this morning, this was the motivation for recognizing the Nolan Gigli Feast as "Italian Heritage" as part of the public presentation of the project by the same name.
This is an important "mark" of recognition, granted to 34 municipalities that represent just as many prestigious celebrations (including cities twinned with Nola, such as Sassari and Viterbo, with their respective Candelieri and Macchina di Santa Rosa); it is reserved for examples of national excellence that contribute to valorizing the image of Italy and consequently generating touristic flows.
As Minster Brambilla declared, "Italy has a unique and extraordinary heritage. Our country has always been a guiding light in the world thanks to its history, tradition, art, culture, creativity, and style. These forms of excellence constitute an enormous resource that only Italy holds. This is why I wished to create a new and prestigious mark: "Italian Heritage" symbolizes the recognition that I will grant every year to these wonderful specimens which have concretely stepped forward to take on the role of representing our country to the world and which will enjoy special visibility, especially abroad, as a result of their ability to generate positive effects on both national touristic flows and the appeal of Italy and our brand, Made in Italy […]. (Il meridiano on line 2011)
Bibliographie
5 References
Arduini, Marcello (2000): Aspetti antropologici in alcune azioni rituali del culto di Santa Rosa. In S. Rosa, tradizione e culto. Atti della seconda giornata di studio 10 settembre 1999: "La città, la macchina, il rito. I nuovi supporti." Silvio Cappelli, ed. Pp. 111–124. Manziana: Vecchiarelli Editore.
Autiero, Annamaria (2010): I Gigli di Nola e l'Unesco. In dialogo XXV (7), September: 21.
http://www.diocesinola.it/web/files/07.pdf <accessed July 4, 2012>
Avella, Leonardo (1993): La festa dei gigli. Nola: Scala.
Ballacchino, Katia (2008): Il Giglio di Nola a New York. Uno sguardo etnografico sulla festa e i suoi protagonisti. Altreitalie. Revista Internazionale di studi sulle migrazioni italiane nel mondo 36–37: 275–289.
– ed. (2009): La Festa. Dinamiche socio-culturali e patrimonio immateriale. Antropologia e Patrimonio, 1. Nola: L'arcael'arco.
– (2011): Embodying devotion, embodying passion. The Italian tradition of La Festa dei Gigli" in Nola. In Encounters of body and soul in contemporary religiosity. Anthropological reflections. Anna Fedele and Ruy Llera Blanes, eds. Pp. 43–66. Oxford, New York: Berghahn Books.
– (in Press): Towers of Memory: Images and Visual Community Symbols between Italy and the United States. In Sabato Rodia's Towers in Watts: Art, Migrations, Development. Luisa Del Giudice, ed. New York: Fordham University Press.
Bendix, Regina, and Valdimar Hafstein, eds. (2009): Culture and Property. Ethnologia Europaea 39(2).
Bindi, Letizia (2009): Volatili misteri. Festa e città a Campobasso e altre divagazioni immateriali. Rome: Armando.
Brigaglia, Manlio, and Sandro Ruju, eds. (2008): Sassari: Gremi e candelieri. Sassari: Delfino.
Bortolotto, Chiara, ed. (2008): Il patrimonio immateriale secondo l'UNESCO: analisi e prospettive. Rome: Istituto poligrafico e Zecca dello Stato.
Cau, Paolo, and Marcello Saba (2008): I candelieri, Sassari: Composita.
Campanelli, Ricardo, and Angelo Mereu, eds. (2006): I candelieri: una festa lunga 500 anni. Sassari: Edizioni R&R.
De Varine, Hugues (2005): Le radici del futuro. Il patrimonio culturale al servizio dello sviluppo locale. Daniele Jallà, trans. Bologna: CLUEB.
D'Uva, Francesco (2010): I Gigli di Nola e l'UNESCO. Il patrimonio culturale immateriale tra politiche internazionali e realtà territoriali. Nola: Extra Moenia.
Fantastic Team (2006): La festa dei Gigli di Nola diventa marchio registrato.
http://lnx.fantasticteam.it/newsgigli/view.php?id=45 <accessed July 4, 2012>
Ferraro, Domenico (1987): La Varia di Palmi. Palmi: Edizioni Metauro.
Galluccio, Teresa, and Francesco Lo Vecchio (2000): La Varia. Storia e tradizione. Palmi: Rem Edizioni.
GIGLIOLA di D'Apuzzo Stefania (2012): Il Giglio Nolano. Sapori e Tradizioni della Pasta Campana: il Giglio di Nola.
http://www.giglionolano.it/it/formati/ilgiglionolano-pasta <accessed July 11, 2012>
Grillea, Elisabetta (1990): La Varia di Palmi. In Folklore della Calabria: Volume I – Rivista di tradizioni popolari diretta da A. Basile – Soc. Calabrese di Etnografia e Folklore. Palmi: Nuove Edizioni Barbaro.
Istituto centrale per il catalogo e la documentazione (2006): Scheda BDI, Beni demoetnoantropologici immateriali, seconda parte. Roma: ICCD.
http://www.iccd.beniculturali.it/getFile.php?id=353 <accessed July 11, 2012>
La Contea Nolana – Libera Associazione Culturale e di Volontariato (n. d.): Le Città delle Macchine da Festa ed il rionoscimento.
http://lnx.conteanolana.it/Riconoscimento%20UNESCO.htm <accessed July 4, 2012>
Lacquaniti, Luigi (1957): La Varia di Palmi. Palermo: Tipografia G.
Lave, Jean (1988): Cognition in Practice: Mind, Mathematics and Culture in Everyday Life. New York: Cambridge University Press.
Lave, Jean, and Etienne Wenger (1991): Situated Learning: Legitimate Peripheral Participation. New York: Cambridge University Press.
Lombardi Satriani, Luigi Maria (1973): Folklore e profitto. Tecniche di distruzione di una cultura. Rimini: Guaraldi Editore,.
Luiu, Antonio, ed. (2007): Suoni e visioni dei candelieri di Sassari. Soprintendenza B.A.P.P.S.A.E per le province di Sassari e Nuoro.
Manganelli, Franco (1973): La festa infelice. Napoli: LER.
Marino, Filippo (2000 [1977]): Le feste patronali palmesi e il culto della Sacra Lettera Mariana. Gioia Tauro: Tauroprint.
Matsura, Koichiro (2002): Preface. In Cultural Diversity: Common Heritage, Plural Identities. UNESCO, ed. Pp. 3–5. Paris: United Nations.
Il meridiano on line (2011): La festa dei Gigli di Nola diventa "Patrimonio d'Italia" con il Ministro Brambilla. Il meridiano on line, July 28.
http://www.ilmeridiano.net/index.php?option=com_content& view=article&id=4837:la-festa-dei-gigli-di-nola-diventa-patrimonio-ditalia-con-il-ministrobrambilla&catid=76:primo-piano&Itemid=551 <accessed July 4, 2012>
Napolitano, Autilia (2010): Sui Gigli il sigillo dell'Unesco. Il Nolano. it, III (74).
http://www.ilnolano.it/index.php?page=0&news=9802&cat=2 <accessed July 4, 2012>
Palumbo, Berardino (1998): L'UNESCO e il campanile. Riflessioni antropologiche sulle politiche di patrimonializzazione osservate da un luogo della Sicilia orientale. Èupolis 21/22: 118-125.
– (2001): Campo intellettuale, potere e identità tra contesti locali, 'pensiero meridiano'e 'identità meridionale'. La Ricerca Folklorica 43: 117–134.
– (2003): L'UNESCO e il campanile. Antropologia, politica e beni culturali in Sicilia orientale. Rome: Meltemi.
– (2007): Località, 'identità', patrimonio. Melissi 14/15: 40–51.
Patrimonio Culturale Immateriale (2012): Abbraccia l'Italia: il patrimonio immateriale una risorsa per il Paese.
http://www.patrimonioimmateriale.it/index.php?option=com_content&task=view&id=93&Itemid=35 <accessed July 4, 2012>
Piacentini, Ernesto (1991): Il libro dei miracoli di Santa Rosa da Viterbo. Viterbo: Basilica di S. Francesco alla Rocca.
Pietrobruno, Sheenagh (2009): Cultural Research and Intangible Heritage. Culture Unbound: Journal of Current Cultural Research 1: 227–247.
Pittalis, Salvatore (1912): I candelieri. Note storiche. Sassari: Chiarella.
– (1921): I candelieri e la caratteristica processione dei candelieri che si celebra in Sassari, in Nulvi e in Ploaghe, la sera del 14 agosto. Note storiche. Sassari: Gallizzi.
– (1988): Gremi e candelieri. Sassari: Chiarella.
Risse, Thomas (2003): European Identity and the Heritage of National Cultures. In Rethinking Heritage. Cultures and Politics in Europe. Robert Shannan Peckham, ed. Pp. 74–89. London: I. B. Tauris.
Rotundo, Tommaso (2010): La Varia di Palmi: dal lavoro sul campo al documento. Rilevamento, documentazione e schedatura. Paper presented at the workshop "La Calabria verso l'UNESCO. La Varia di Palmi nella Rete Italiana delle Grandi Macchine a spalla," held at the Palazzo Arnone in Cosenza and organized by the Soprintendenza per i Beni Storici, Artistici ed Etnoantropologici of Calabria, November 26, 2010.
Sassen, Saskia, ed. (2002): Global Networks, Linked Cities. New York: Routledge.
Spanu, Gian Nicola (1994): Sonos. Strumenti della musica popolare sarda. Nuoro: Ilisso.
– (2007): Piffaru e tamburu. Considerazioni storico-organologiche. In Suoni e visioni dei candelieri di Sassari. Antonio Luiu, ed. Soprintendenza B.A.P.P.S.A.E per le province di Sassari e Nuoro.
Tucci, Roberta, and Gian Luigi Bravo (2006): I beni culturali demoetnoantropologici. Milan: Carocci.
Wenger, Etienne (1998): Communities of Practice: Learning, Meaning and Identity. Cambridge: Cambridge University Press.
Wenger, Etienne, Richard McDermott, and William M. Snyder (2002): Cultivating Communities of Practice. A Guide to Managing Knowledge. Boston: Harvard Business School Press.
Zagato, Lauso, ed. (2008): Le identità culturali nei recenti strumenti dell'UNESCO. Padua: CEDAM.
Notes
2 For a deeper analysis of the Nolan Gigli feast, which I am not able to address in this context, please see the following: Ballacchino 2008, 2009, 2011; the following publications are forthcoming: a monograph based on my complete research, and an article about the ties between the Gigli and Watts Towers in Los Angeles, a tower construction listed among the heritage of the state of California which, according to some scholars including myself, may have been influenced by the Nolan Gigli feast as they were constructed by a migrant from Campania.
3 For a deeper review of the literature on the "community of practice" concept, see the following: Lave and Wenger 1988, 1991, Wenger 1998, Wenger; McDermott; Snyder 2002.
4 See the undergraduate thesis D'Uva 2010 for an outline of the various attempts to nominate the Gigli feast.
5 I address this specific question in an essay titled "I Gigli di Nola 'in viaggio verso l'UNESCO': autenticità, serialità ed eccellenza di un patrimonio immateriale e del suo territorio" presented at the international seminar "Atelier de recherche en sciences sociales et humaines, Allemagne, France, Italie»: Institutions, territoires et communautés – Perspectives sur le patrimoine culturel immatériel translocal, PREMIER ATELIER, L'inscription territoriale du patrimoine immatériel," DFG, Villa Vigoni, Maison des Sciences de l'Homme – Forschungskonferenzen in den Geistes- und Sozialwissenschaften, held March 23 to 26, 2010.
6 However, Italy has been involved in the Intangible Cultural Heritage (ICH) trans-national nomination of the Mediterranean diet, discussed by Broccolini in this volume.
7 In Italian, just as in English, the term "machine" is generally associated with industrial production, but here I refer to the meaning that this term has taken on in the Italian festive vocabulary, according to which "festival structures carried on the shoulders" can be described as "big wooden constructions." Please see the two illustrations included in the article.
8 The ICCD, Istituto Centrale per il Catalogo e la Documentazione (Central Institute for Cataloguing and Documentation) of MiBAC, the Ministero per i Beni e le Attività Culturali (Ministry of Cultural Goods and Activities), defines the standards for cataloguing various types of cultural goods. There is a set of norms, rules and methodologies that must be followed in order to acquire the most homogenous and standard information possible at the national level. To better understand some aspects of Italian Ministerial cataloguing using the BDI form, please see the following: Tucci and Bravo 2006, and the second volume of the folder Scheda BDI Beni demoetnoantropologici immateriali (Istituto centrale per il catalogo e la documentazione 2006).
9 For an additional analysis of cataloguing activity in the Italian tradition, please see the article by Alessandra Broccolini in this volume.
10 See the text of the protocol, signed June 30, 2006, and published at http://www.conteanolana.it/protocollo-finale-NOLA.pdf <accessed July 4, 2012> to understand the objectives and aims of the project.
11 The coordinating entity in charge of the network nomination was composed of the University of Messina historian who initiated the agreement protocol among the cities, a University of Rome anthropologist who has been studying local traditions for years, and an expert who analyzed the Gigli of Nola nomination in his undergraduate thesis, supervised by an advisor who was also the president of the Italian National UNESCO Commission.
12 The initial project was proposed alongside another one titled "I Percorsi della Fede. La Varia di Palmi nello scenario delle grandi Macchine lignee a spalla italiane" (Itineraries of faith: the Varia of Palmi among the large, Italian, wooden, shoulder-carried machines).
13 It might also be hypothesized that personal reasons also motivated the network coordinator to take on this role, which went beyond her specific professional expertise. She might have been motivated mainly by a desire for civic involvement and local pride, seeing that she comes from one of the cities included in the project. Another hypothesis is that this visibility might have granted her some "authority" in terms of public recognizability within local political or academic dynamics. At any rate, this role allowed her to construct a certain level of profile, with the result that she is currently coordinating, for example, the nomination attempt for Italian Opera.
14 See Bindi (2009) for more information about the patrimonialization processes linked to the Misteri feast in Molise. During the 2007 edition of the feast, the town hall of Campobasso made a request to enter into the Italian shoulder-carried machine circuit. Their entrance appeared to be officially recognized in 2008, but was blocked immediately after the application due to personal conflicts with the circuit coordinators.
15 The document, published in a Palmi newspaper, was ironically titled "UNESCO o DIVIDESCO? Quali verità?" (UNite-ESCO or divide-ESCO? What is the truth?) and included an article by the network coordinator alongside an article by the mayor of Palmi representing a counter-argument. The two arguments asserted two different interpretations of the confused and highly contested events surrounding the network nomination activities, characterized by marked inclusions and exclusions, and of the coordinating committee's selection procedures, which caused problems at local and national levels.
Please see http://www.madreterranews.it/public/upload/120720112034_716959_1.pdf <accessed July 4, 2012>.
16 These involve highlighting (after the fact) positive relations, harmony and authenticity, but also specifying which different kinds of actors were participating in the discourse.
17 "Cultura Immateriale e prospettiva UNESCO: La Rete delle grandi Macchine a spalla italiane."
Please see http://www.rivistasitiunesco.it/articolo.php?id_articolo=438 <accessed July 4, 2012>.
18 For further analysis of some of the delicate questions linked to heritage and UNESCO policies, see, among others, the following: Palumbo 1998, 2001, 2003 and 2007, Matsura 2002, Risse 2003. Bortolotto 2008, Zagato 2008, Bendix and Hafstein 2009, Pietrobruno 2009.
19 In relation to the Santa Rosa feast of Viterbo, please see the following literature that Broccolini used in her cataloguing work: Piacentini 1991, Arduini 2000. I would also like to thank my colleague for the data provided.
20 For a more extensive investigation of the issues connected to the Varia feast of Palmi, please see the following publications cited in the cataloguing work of Rotundo, who is to be thanked for the data provided by his work: Lacquaniti 1957, Ferraro 1987, Grillea 1990, Galluccio and Lovecchio 2000, Marino 2000.
21 In relation to this point, see the presentation La Varia di Palmi: dal lavoro sul campo al documento. Rilevamento, documentazione e schedatura made by Rotundo at a Palmi-based conference La Calabria verso l'UNESCO. La Varia di Palmi nella Rete Italiana delle Grandi Macchine a spalla, held November 26, 2010, on the topic of the network nomination.
22 For example, they set up stands in the piazzas as information points and sold t-shirts and gadgets to publicize the initiative, alongside the distribution of collection boxes in various commercial sites, or the fundraising campaign, called "un'euro per UNESCO" (a Euro for UNESCO). Their promotional activities were conducted even through social networking platforms.
23 For a bibliography on the Candalieri feast of Sassari that was also used in the cataloguing work of Solinas, see the following publications: Pittalis 1912, 1921 and 1988, Spanu 1994, 2007, Campanelli and Mereu 2006, Luiu 2007, Cau and Saba 2008, Brigaglia and Ruju 2009. Solinas is also to be thanked for the data provided by her work.
24 See note 7.
25 See Manganelli 1973, Avella 1993 and my own contributions listed in the bibliography.
26 In relation to the "passion" that Nolan locals feel for the Gigli feast and its implications in daily practices, please see one of my recent articles: Ballacchino 2011.
27 Initially, this interest was based on a desire to promote local areas in terms of culture and tourism, which was often subordinated to efforts to attract financing for activities like these that are aimed at developing the local economic system.
28 See Lombardi Satriani (1973) for a discussion of the Italian debate in that period about popular tradition and the concept of "folklore" which was linked to a process of developing and commercializing local areas that involved a redefinition of popular culture.
29 Pro Loco are associations connected to individual Italian municipalities that carry out activities related to various touristic, social, cultural, and sport-related spheres.
30 See Sassen (2002) for an interesting take on this issue.
31 In relation to this point, see the numerous discussions posted in the guest section of a Nolan paranza's website, which for years has been collecting the most significant debates about the city of Nola's social life and its Gigli feast. See http://www.fantasticteam.it/PRIMAPAGINA.htm <accessed July 4, 2012>.
32 See De Varine 2005.